47Billion Named a Top Creative and Design Agency by Clutch
07 May 2019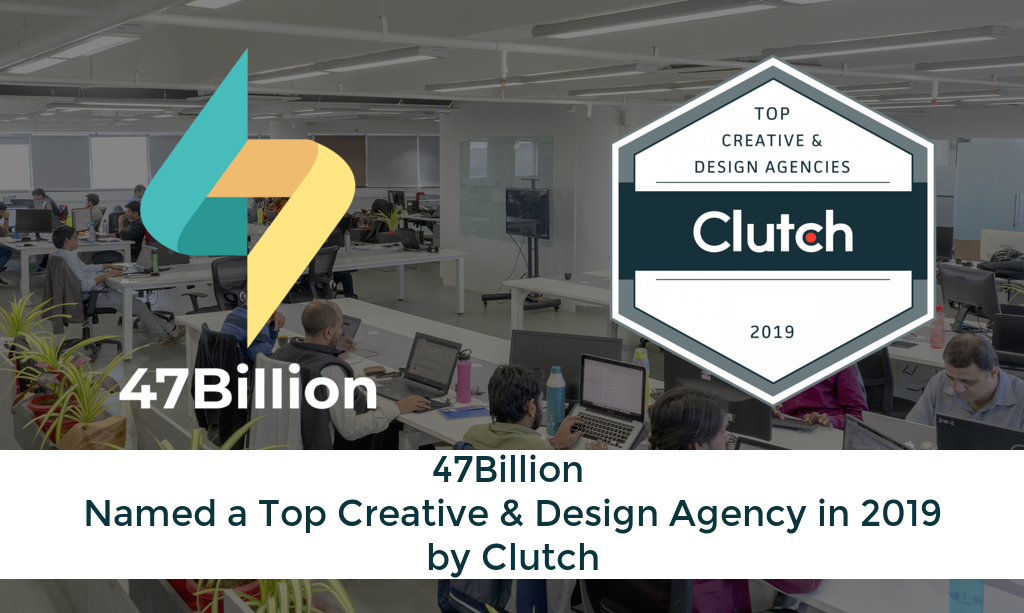 47Billion is thrilled to announce that we have been named one of the top creative and design agencies by Clutch!
"Without creativity and design agencies, the innovative tools being developed would be useless." Says Jeremy Fishman, a Clutch Business Analyst. "These companies listed here make the technology tools we benefit from more user-friendly and look better. They should be extremely proud of their work and their inclusion in this announcement."
Clutch is a B2B ratings and reviews site based in Washington DC. They provide market insights and rankings of businesses by service focus and location. Their rankings are based on a number of factors including thought leadership, accolades, and Client reviews.
In addition to our recognition as a top creative agency, we also hold a top 10 spot on Clutch's list of the best Big Data Companies.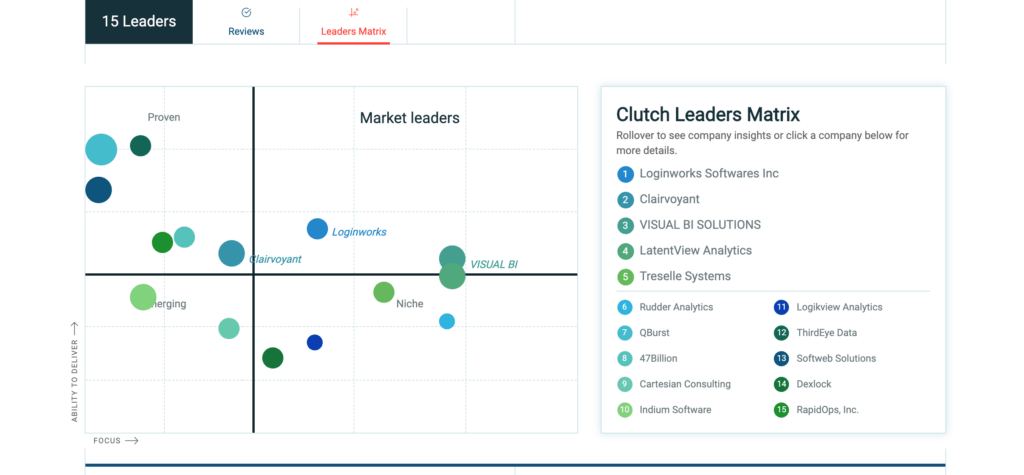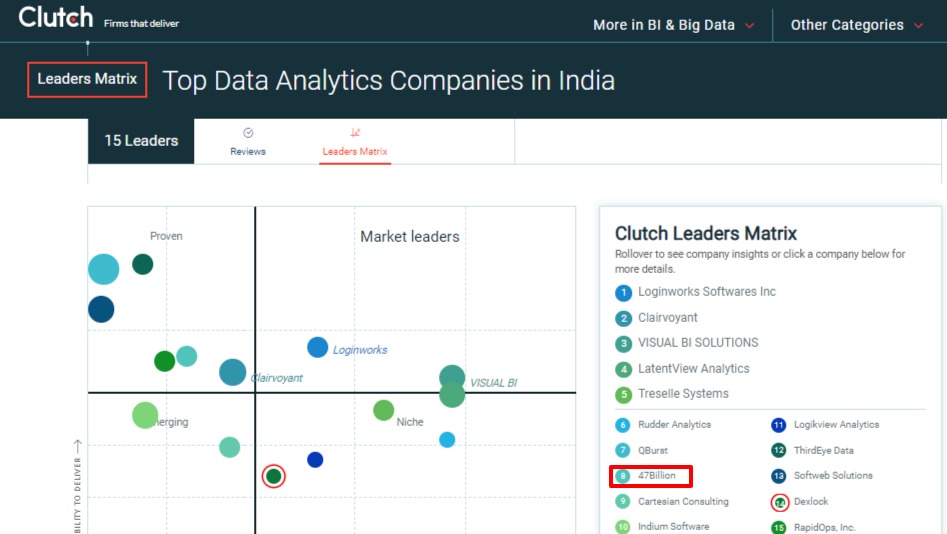 Clutch also has two sister sites, Visual Objects, which highlights that do outstanding creative or design work, such as their list of UX designers, and The Manifest, which allows prospective clients to quickly browse summaries of businesses' locations, costs, and services.
47Billion is ranked on The Manifest as one of the world's leading Data Analytics Companies. We were featured for our specialization in big data management, as well as a cloud-based software project we completed with a digital signage company.
We want to thank all of our clients who have gotten us to where we are today, we could not have done it without you. We are excited to continue growing and improving.
Share