Agriculture
Aperçu
Nous aidons les grandes entreprises agricoles et les start-up de l'agro-innovation à naviguer entre les opportunités et les incertitudes liées à l'évolution de la demande mondiale des consommateurs, aux tendances agricoles en constante mutation et aux perturbations numériques.
Nous apportons notre expertise dans l'ensemble de l'écosystème agricole pour stimuler la performance commerciale pour des améliorations opérationnelles et renforcer les capacités afin de soutenir des transformations qui façonnent l'industrie.
Services
Amélioration des exploitations agricoles
Plateforme d'exploitation agricole numérique hébergée dans le cloud
Mises à jour en temps réel des pratiques agricoles liées aux conditions météorologiques, aux prix du marché ou au suivi logistique.
Informations sur les dernières pratiques agricoles et autres contenus éducatifs partagés via une application mobile.
Approvisionnement en variétés, semences et produits horticoles locaux
CRM pour un appui et un engagement cohérents des agriculteurs
Tableau de bord d'analyse permettant d'obtenir des informations grâce à des graphiques astucieux, allant des cartes géographiques par satellite aux tendances
Exploitation agricole hydroponique de précision
Tableau de bord de surveillance en temps réel et facile à utiliser pour la gestion des nutriments, de l'irrigation, de la lumière et des zones de croissance pour une croissance optimale des plantes.
Système d'alertes en temps réel et de gestion des tickets
Liens commerciaux durables
e-Commerce B2B & B2C, une plateforme multi-vendeurs pour répertorier les produits, les prix, les remises.
Normalisation de la qualité des cultures et accès au marché avec de meilleurs prix et une meilleure qualité.
Liens avec la chaîne d'approvisionnement pour assurer la réduction du gaspillage et un meilleur rendement.
Gestion avancée des entrepôts
Création d'un espace de marché pour la mise en relation entre acheteurs et vendeurs sur une plateforme numérique.
étude de cas
Construire un écosystème technologique hautement durable & évolutif pour les agriculteurs indiens.
Blog
Transparency is the key to business success- this has become increasingly apparent in the agriculture industry. Are you aware that...
Read More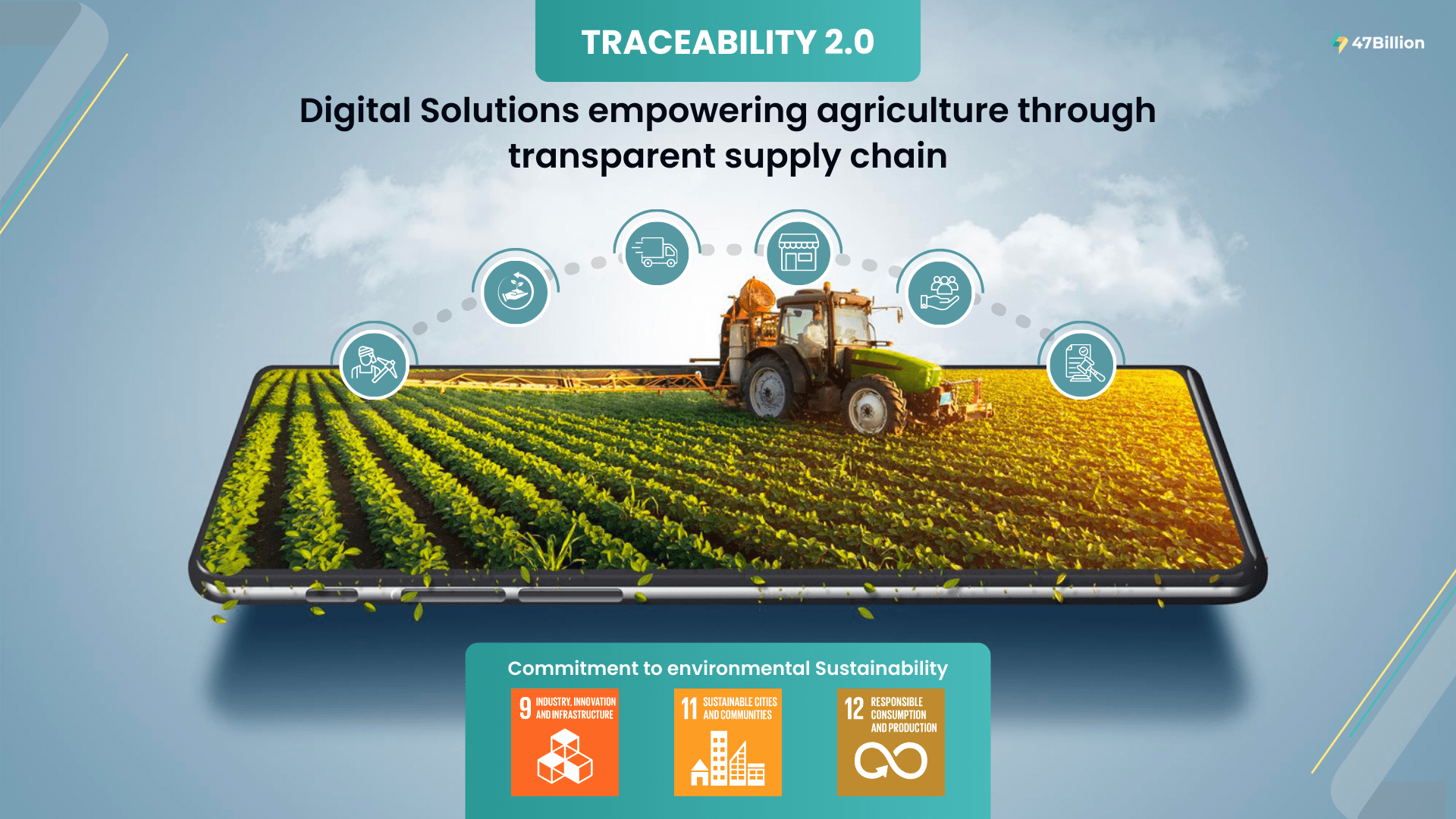 {"slides_column":"3","slides_scroll":"1","dots":"false","arrows":"true","autoplay":"true","autoplay_interval":"5000","speed":300,"lazyload":""}