Indoor Farms Driven By IoT and Data
10 Oct 2019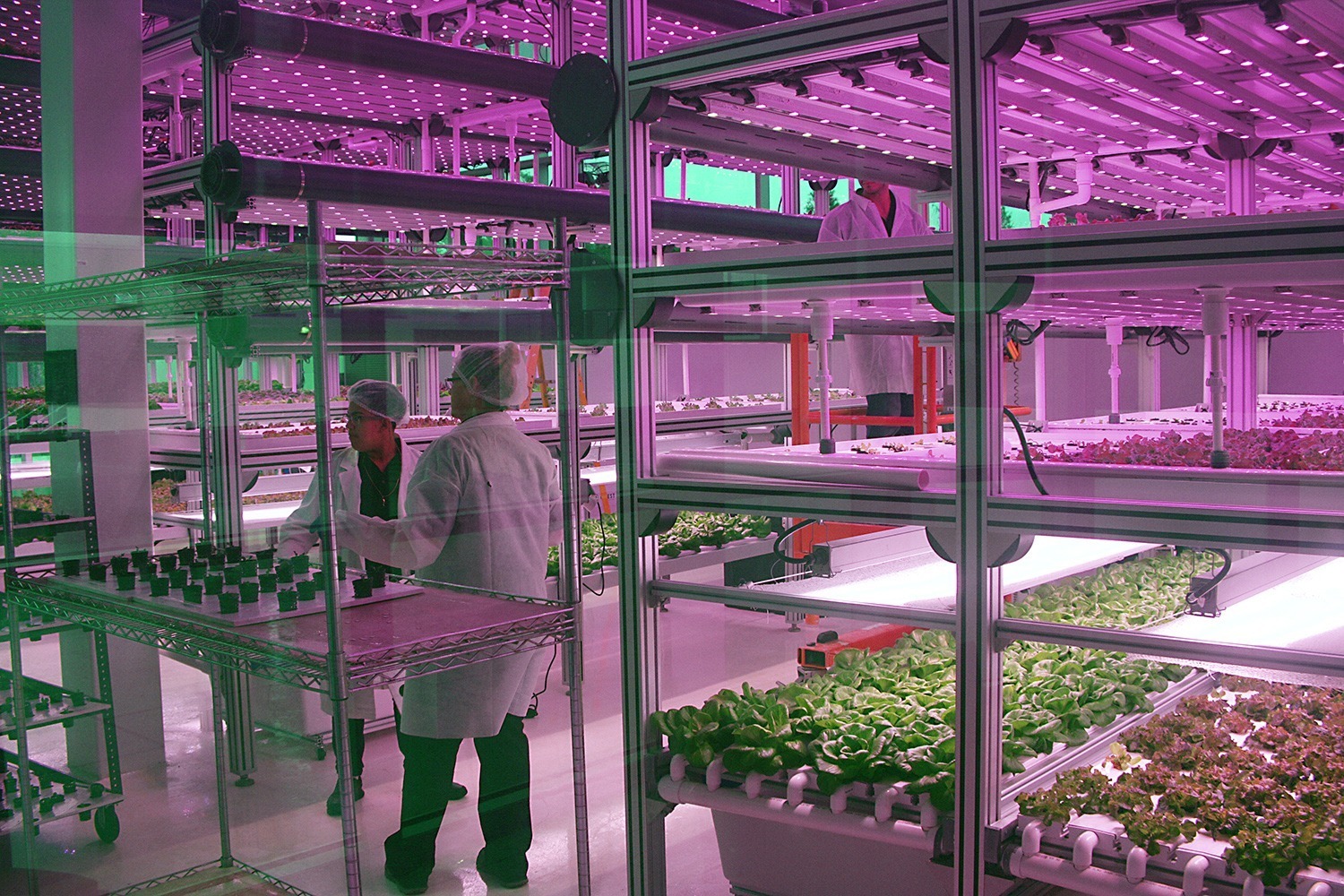 Imagine a restaurant is serving a platter with sizzling and crispy fresh green veggies, every time you are ordering something. It sounds too exciting, right?
The concept of Hyper-local food has made this possible now. You all must be acquainted with the local food movement. In which restaurants source some of their food from nearby farms or produce it on their own. They make an extra effort to provide the best quality ingredients while supporting sustainability and the local economy.
However, in recent years, many restaurants have taken the local food concept one step further and are accepting hyperlocal food.
There are hyperlocal restaurants that are sourcing almost all of their food locally. Some of the restaurants are growing vegetables for their dishes in their restaurants.
Orlando World Centre Marriott resort is also doing the same. They have got a vertical farm installed in their restaurant in an area of 4000 cubic feet. It is a hydroponic system that will be producing 1,10,000 heads of lettuce and 13,000 lbs of other leafy greens, herbs, and micro-greens annually. That will be used to support 9 lounges and restaurants on- property as well as the hotel's banquet needs.
That is fresh vegetables and herbs will be available 24 hours. 40 to 50 varieties of produce can be grown and incorporated into the restaurant menus- pick- to- plate within hours for providing maximum freshness.
Additional benefits of this system
It has an advanced water filtration system with additional capacity. That can be used by the hotel's bars and restaurants, including bottling and purified water. It has multiple filtration levels and a biological decontamination system using UV light.
Resources Utilized
They are using water, sewage, zero fertilizers, zero insecticides, raspberry color lights, internet access for remote monitoring and lease free space.
Is this Hydroponic facility accessible to visitors?
In order to prevent the veggies grown in the facility from contamination, the managing staff allows visitors on a guided tour. They have to follow some instructions such as cover their hands, mouth, and hair. Wear shoe covers and showing no signs of illness.
How this system is so accurate?
Have you heard of data-driven farming?
The company developing this system is harnessing plant and data science to deliver new economies of scale in agriculture. Making it possible for more people to have access to high quality, non-GMO, clean, nutritious food that is locally grown without the use of chemicals, irrespective of the season.
This vertical farming system operates on data. This data is continuously captured from IoT devices and then analyzed for making the processes efficient.
The sensors measure humidity, temperature, carbon dioxide, precipitation, water level, and other natural factors affecting the growth of veggies.
The data from these sensors is visualized. All the IoT devices being used to measure the natural factors affecting the growth of plants have some threshold values. These threshold values are required by the plants for perfect growth. If these values are exceeded due to any reason, then by data visualization platform, the managing staff can set them back to the requisite values.
There is a platform that is a visual presentation of the in-house multi-stack hydroponics system. It is the visual picture of the real-time plant growth monitoring system. It consists of Facilities. Every facility has multiple zones. Every zone consists of several stacks and stack consists of levels.
Conclusion
The world has reached to a place where now we can see data-driven vertical farms. The plants grown in this hydroponic system receive the right amount of nutrients, filtered water, air, light, temperature, and humidity to achieve its dense, crisp, colorful, and delectable state. No pesticides, insecticides, hormones, or GMOs are used. Unlike traditional farms, these plants aren't at risk for exposure to contaminants and pathogens in soil, water, or air. Each zone in the vertical farm has specific types of plants. On the basis of plant type, ideal growing conditions are maintained in the zone. These growing parameters are bundled into recipes. These recipes can be x% of CO2, y% of humidity, z% of the nutrient mixture which has different proportions of all the nutrients that will be required for producing fresh lettuce.
Based on data for supplied recipes and related plant growth, machine learning algorithms decide the recipe to be used for the optimum growth of the produce.
The produce is like none other, it is not just delicious but also fresh and organic. Grand restaurants like Orlando World Centre Marriott resort serve their guests dishes full of fresh veggies every time, by installing this facility in the restaurant itself.

Share