Why do Lean Startups Outsource User Experience Development for Fast-paced Growth?
29 Sep 2022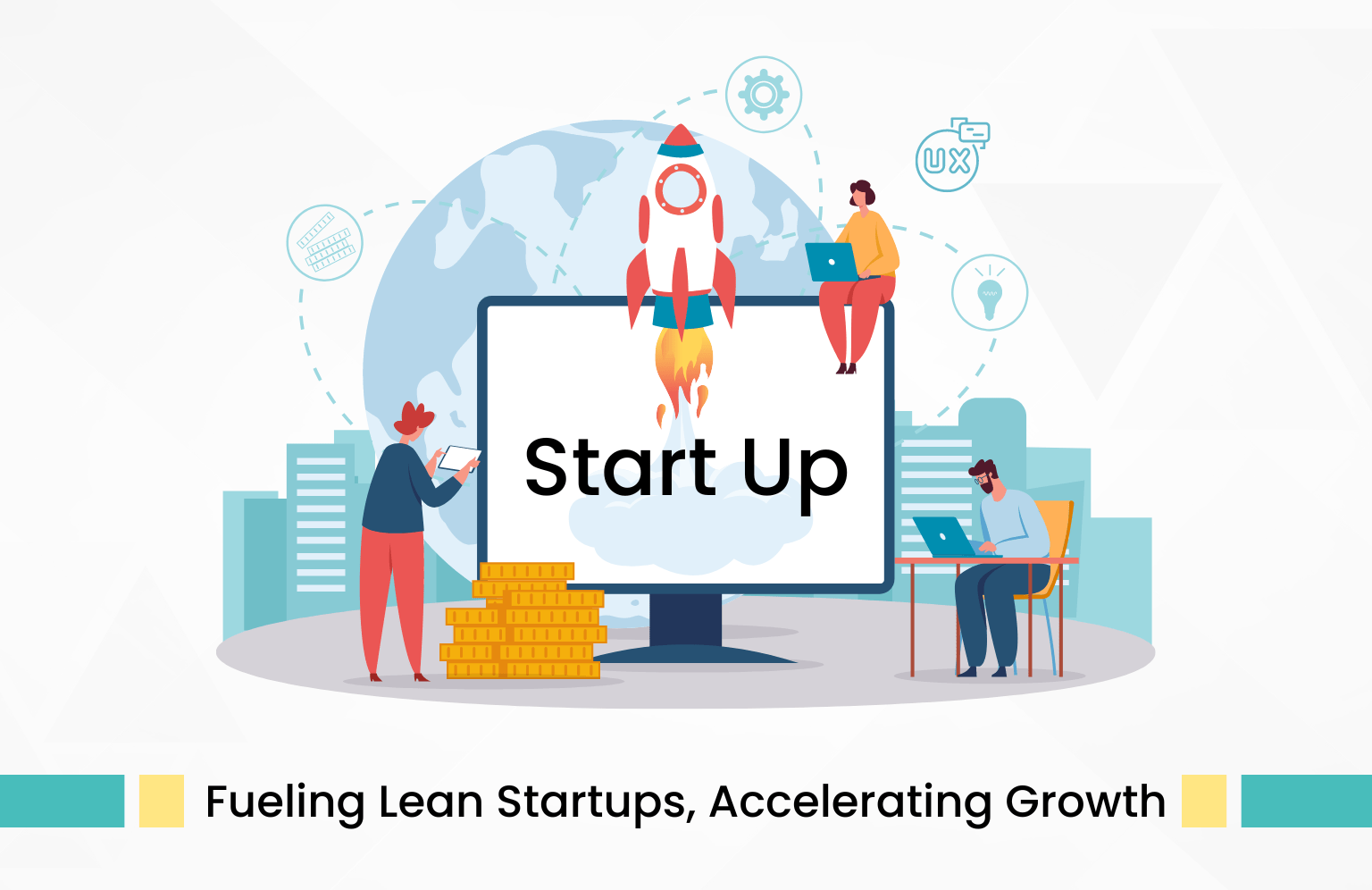 The founders of Lean startups begin their journey from the ground up. Their business model is a framework for how the company will produce value for itself and its clients. These entrepreneurs use this framework to gauge the demands of potential clients. They create an MVP that may be utilized to try out their proposed solution. The next stage is to test further to improve the product.
The Slack Story
Slack is the perfect embodiment of a lean startup. The company became a unicorn in 8 months. This internal-communication platform is already used by more than 30,000 teams and is valued at over $1 billion. They don't run any extensive integrated marketing campaigns. They don't have any email strategy or buy million dollars billboards. So how did the company launch with enviable momentum and quickly win users' hearts?
As the founder says, this success is because they made customer feedback the epicenter of its efforts. The team hired an external agency to take care of their branding, marketing sites, and the design of the web and mobile apps. In exchange, they got a streamlined product with a seamless experience, becoming one of the most successful team communication apps.
Not only slack but several other highly successful startups owe a lot of their success to outsourcing User experience and Design (UXD).
The Importance of User Experience
User experience (UX) helps discover how customers interact with your digital product. It can be your website, mobile application, gaming app, or what-have-you.
User experience design is an essential aspect of any organization, especially in the case of startups. You have an idea that needs to be validated, structured, and developed into a viable product offering. At this critical juncture of your startup journey, partnering with an expert UX design agency will ease out the kinks of your product framework.
Your UX agency can address all the issues related to the design, branding, and user interface that showcase the interaction between your end user and your digital product offering.
Your business idea can be focused on –
Addressing specific needs of your customers.
Offering better alternatives to existing products or services.
Providing something innovative, informative, or entertaining.
In this scenario, here are a few questions that you may have –
How to help your intended customers become aware of your offerings?
Do you know your competitors?
What makes you different from your competitors?
How will you develop your brand identity?
What will you do to promote your product or services?
If you are struggling with any of these questions, here is what you should do. It would be your best bet to outsource to people who have helped lean startups like yours convert their idea into viable and successful products.
What is the Right Time to Outsource Your Product Design?
Here are some scenarios where outsourcing might work for your Lean Startup –
For startups with a development team, this stage could be best to get an experienced UX team onboard for MVP's Visual part.
If you already have a digital product, but there are any upgrades based on performance or upcoming trends, you can choose to outsource.
Before bringing your idea to life, identify whether your in-house team has the necessary skills and expertise. Designing a product from scratch needs in-depth analysis, proper documentation, prototyping, and direct production. If you lack resources in any of these areas, outsourcing is your way.
Design and Development are not your primary business.
Non-IT businesses also require digital products and when design is not your primary area of expertise, you can switch to a qualified outsourcing UXD company.
UXD services will come in handy for short-term projects. Hiring full-time employees, in this case, is time-consuming and can affect resource allocation practices
Benefits of Outsourcing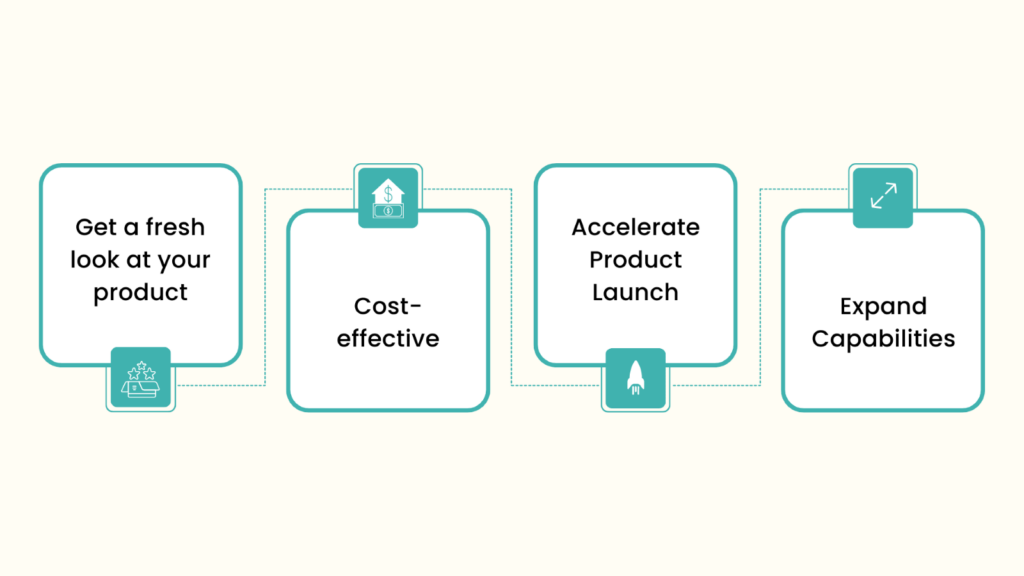 Get a fresh look at your product.
Sometimes your team has blind spots as they have been working on your products from scratch. In this case, a fresh perspective is helpful in the form of Design Sprints. As a result, your UX partner can help you identify current challenges, new design approaches, or improvements required in the product.
Outsourced design services are comparatively cheaper than in-house staff. There are resource allocation and training costs. Moreover, you can choose the vendors with the most reasonable pricing and packages.
Accelerate Product Launch
You may have an in-house team, though there will be times when the project requires more hands. Outsourcing can speed up project implementation and help meet critical deadlines.
By associating with a UXD company, you can engage workers whenever required at any location. Therefore, it is more convenient than hiring in-house designers.
Why Choose 47Billion as Your User Experience and Design Partner?
Associating with an experienced UX agency like us helps reduce your time-to-market. You will always have access to resources to help you build, upgrade and maintain your digital products.
47Billion has over 10 years of expertise helping startups like yours take their idea into a tangible reality. We have a team of experienced strategists, designers, and developers working closely on all stages of your product journey – from conception to delivery.
Write to us at hello@47billion.com or visit us at www.47billion.com to know more about how we can help you!
Share