How can Blockchain-enabled Data Subscription be used to manage, store and secure your data?
04 Nov 2022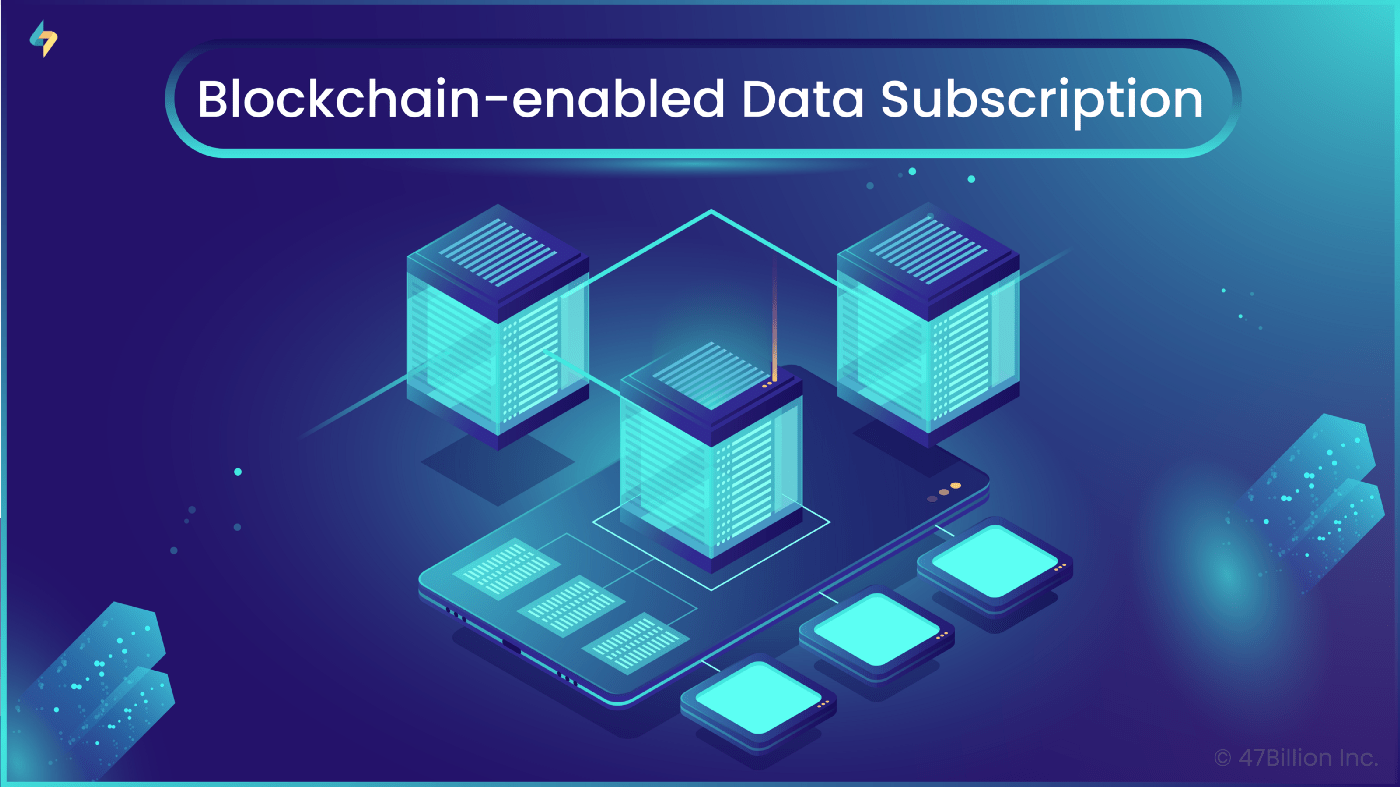 In the modern world, it won't be wrong to say that data is the new gold. A data-driven decision can drive business growth. Many kingdoms have ruled with their riches in the past! In this new era, companies like Google and Amazon are doing the same with the new gold – data.
A foundation for sound decision-making lies in the quality of the consumers' data. The data must be meaningful, absolute, up-to-date, and relevant for it to help in the growth of your business.
Many data-driven organizations need to buy this data from tech-enabled companies. A few businesses purchase data from one company and sell it to another. This is not an ideal situation for the original data provider as –   
It does not allow tracking of the shared data.
It is challenging for the actual data provider to monitor the extent to which data has circulated.   
They will not receive any royalties on the data provided.
It can result in an invasion of privacy.
Cloud services have been offering data-as-a-service for a long time and are committed to privacy. However, data tracking is still a big challenge that can be solved using blockchain technology.

Read our blog on Integrating Blockchain In Machine Learning- Data Storage And Management

Another issue that these service providers need to address is low and slow data theft. The data is centralized in the cloud services, i.e., stored on a local server. It may lead to data leaks and privacy attacks, posing an immense threat to data security.
These continuous threats to data security and privacy invasion can question your organization's credibility. To address these issues, you can opt for a data subscription as a service.
Data subscription provides the required information to its users. The subscribers get the data in the format required to make their custom application ingestible and extensible.
How to use Blockchain for data subscription-as-a-service?
Blockchain is a decentralized ledger. Businesses that introduce a subscription service have a product offering, its users, and, most importantly, a robust and scalable framework that enables users to get this service on time.
There have been several instances in the past where data consumers procured the data and sold it to others. The ownership of such data cannot be verified and tracked. In such cases, the Blockchain plays a massive part in storing the transactions of the data files in the ledger.
The owners' records are held till posterity in this trusted database; anyone can verify that. Keeping the transaction history in the Blockchain also gives added benefits like permissionless access and proof of ownership.
Subscription-based data sharing using Blockchain
We have helped numerous organizations secure their data storage, management, and sharing by leveraging immutable Blockchain technologies.
The data owners can share their data by charging a periodic fee. This data sharing can be done between three entities-
B2B – The data used by one business can benefit other similar business
B2C – Individual businesses can share data with end users
Peer-to-peer – Individuals can share/ sell data amongst themselves.
Every data owner, be it an individual or a business will have a predefined subscription plan for its buyer's store data on a private IPFS network. These plans can be modified according to specific business needs and policies. To subscribe to these plans each buyer must go through a specific process where the receiving of payment and granting of access will be handled by the smart contracts.
Furthermore, every data provider has a unique public key and a subscription ID. This subscription ID is derived using the secure hashing 256 or SHA256 algorithm as per the equation:

Here the Sha256 algorithm converts the data of unknown size into an array of 256 bits.   
SubName : name of subscription plan  
T: current time
DPPK: Public key of the data provider
Every data owner, individual, or business will have a predefined subscription plan for its buyers. You can customize the subscription plans according to specific business needs and policies. Here, Smart Contracts process the payment and manage the access.
Furthermore, every data provider has a unique public key and a subscription ID. This subscription ID is derived using the secure hashing 256 or SHA256 algorithm as per the equation:
These variables are then concatenated and passed in the Sha256 algorithm, generating a unique Subscription ID.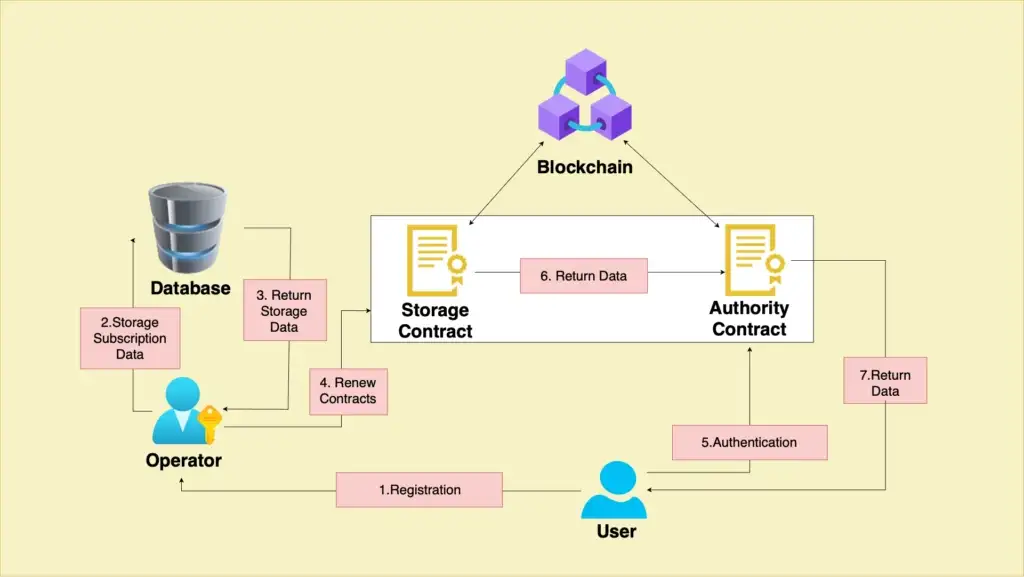 You can store this id in the Blockchain of your choice. The user permissions in the Blockchain happen using the public and private keys.
Once the data provider gets the request for a subscription, the user's public key is verified, and payment is requested.
Benefits of leveraging Blockchain for data subscription services
Imagine the benefits of data as a service and add to those the numerous advantages of the Blockchain. Here are the key benefits-
Access to an extensive repository of real-time data streams.
Easy data availability along with Blockchain using the transparent data sharing network and privacy.
Transaction history of data tracked using smart contracts.
Quick authentication and authorization offer more security with public key cryptography.
The API calls between the data owner and the consumer will be secure using digital signatures and double side verification.
The data providers will not be blindsided by any second-hand consumers who have access to their data.
Predefined pricing models would enable the monetization of the data transactions. These pricing models can also act as a standard for data owners and providers to look over the privacy levels of the consumer and keep a possible privacy breach in check.
Data Subscription – Pricing Models
As a data-enabled business, you must do your due diligence to select the most appropriate pricing model. On the other hand, as a data consumer, choosing an efficient data stream that fulfills all the use cases.
Subscription-based data sharing using Blockchain provides this functionality.
There are two major pricing models.
Flat rate pricing is a time-based mode where the money charged is independent of the shared data. The consumer must pay the price monthly, quarterly, or yearly as the data provider decides.
Usage-Based Pricing (UBP)
It is a revenue-driven model where the payment is determined as per the data consumed after initial subscription fees.
Fixed Quota– The users can buy a fixed quantity of API calls for a predefined duration.
Pay as you go – This pricing model allows users to pay only for the requested data.
Hybrid model– Combines the above options.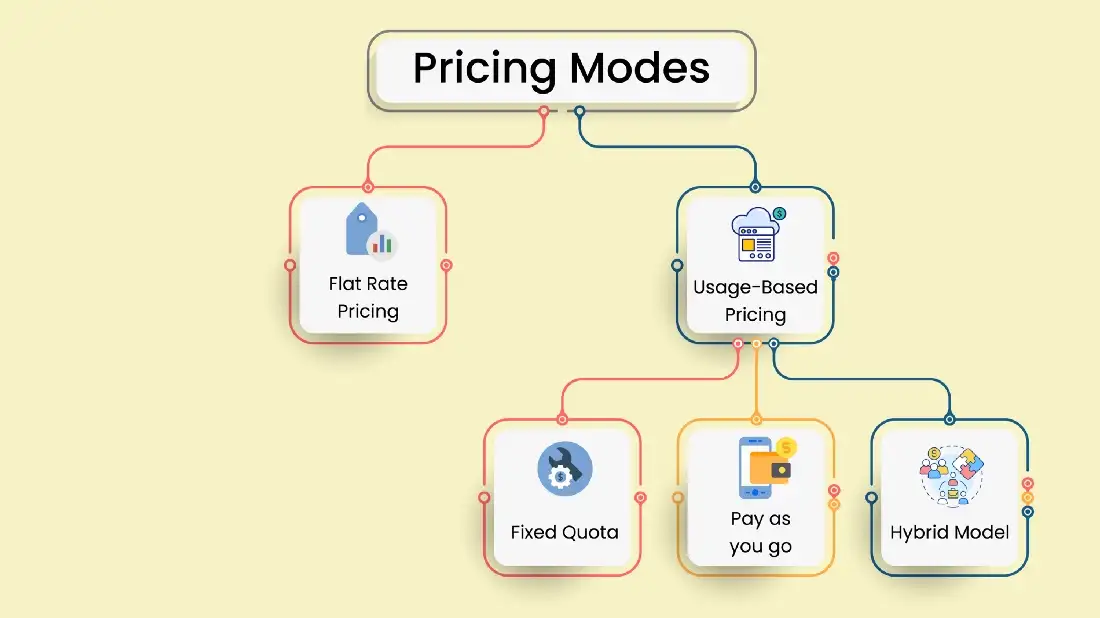 Faster Business Decisions
Leveraging Blockchain for Subscription-based data sharing is a lucrative option for businesses. It helps data providers prevent losses from unauthorized users that may compromise the sanctity of the data. Subscription-based data sharing using Blockchain ensures that relevant data is shared.
Blockchain results in higher customer retention and enhanced service quality. Businesses can monitor many users quickly and efficiently using a decentralized ledger. The upgradation of policies can be done quickly without losing consumers.
Businesses can use the subscription model to access authorized and secure data from data providers as per their preferred pricing model. This helps them make accurate, data-driven business decisions.
Fascinated with Blockchain and want to use this powerful technology for your next project! Write to us at hello@47billion.com for a free consultation.
Share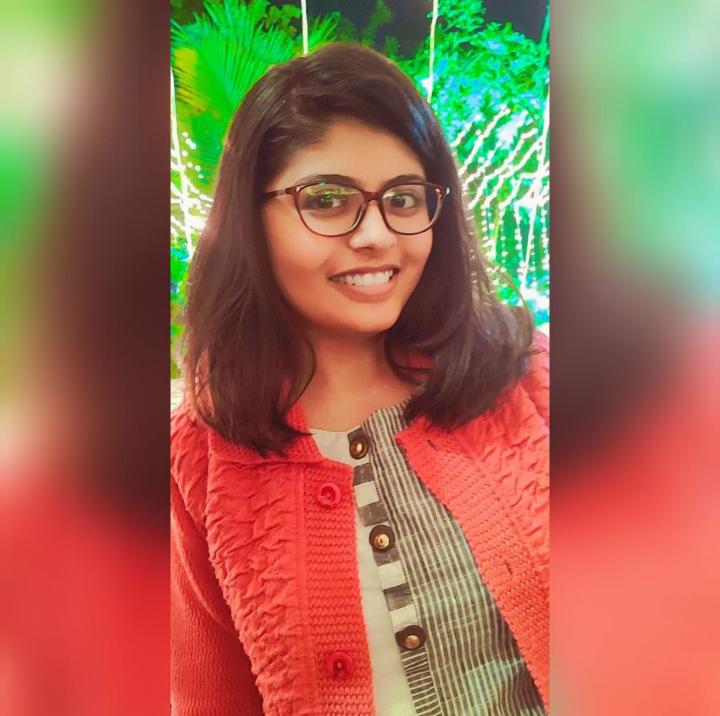 AUTHOR
Blockchain Developer